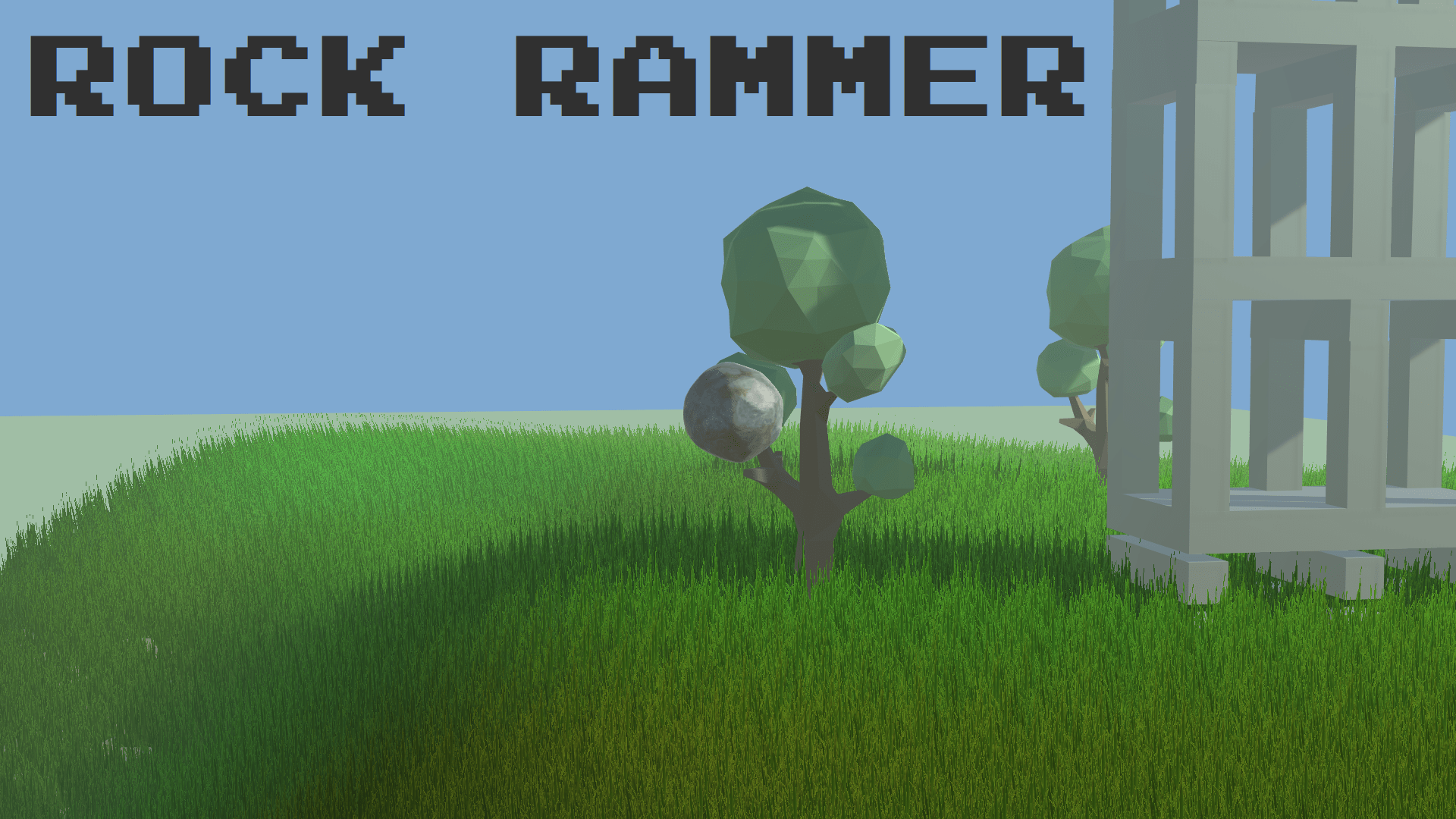 Rock Rammer
Rock Rammer is a simple-2.5D-platform-action-simulator-other-whatever game made by me, Amberlewis012, in just 7 days!
Backstory (?):
You are a happy rock, living on a mountain. One day, the humans arrived and started building houses and towers next to the mountain. To you, this was simply unacceptable and you decided to fall...
Objectives:
Your only objective (For now) is to ram into the tower as hard and as fast as you can! Your rocky friends also joined you, so try to merge into them to combine all your powers and take revenge on the humans!
Levels:
There are currently only 3 levels because of time constraints. Not to mention somebody accidentally deleted the terrain for the levels on the final day of the event.
Controls:
Keyboard A, D, Left Arrow, Right Arrow keys to move horizontally, Space, Up Arrow keys to jump! Unfortunately, no joysticks or other controls are supported for now.
Notes:
1. This is my first actual time publishing a game online and also my first game jam event, so I apologise if something is wrong or bad.
2. This game was made for the Brackeys Game Jam 2021.1, so there may be a lot of missing features like music, an actual good-looking menu, more levels, and there also may be problems, like the menu button not working and the jumping being strange, and more listed below.
Community Suggestions/Known Problems (Yes, all of them):
1. Rocks are too hard to collect. (Will be changed soon)
2. Jumping mechanic is strange. (Used wrong input method, will be changed soon)
3. Aerial movement too generous. (Will be changed soon)
4. Too repetitive and annoying sounds. (Will be changed soon)
5. Menu button doesn't work. (Fixed)
6. Tower too hard to destroy in some areas. (Will be changed in the future)
7. Doesn't fit the theme too well. (Sorry, no fix for this)
8. There is no music. (Didn't have time for it, will be added in the future)
9. Rocks should be removed. (Not sure about this, but will think about it soon)
10. Level design should be improved. (Will be changed some time in the future)
11. Tower location is not clear enough in some levels. (Will be looked into soon)
12. Too many invisible walls. (Will be changed in the future)
Download
Click download now to get access to the following files:
RockRammerInstaller.exe
23 MB
Comments
Log in with itch.io to leave a comment.
Love the grass and sound effects! It was fun to roll around :)